Bangladesh, located in South Asia, is a country rich in culture, history, and food. Known for its rich and variety meals, Bangladesh is a foodie's heaven. From street food vendors to high-end restaurants, there is no shortage of alternatives for visitors eager to revel in the country's gastronomic delights. In this post, we will examine some of the top restaurants in Bangladesh, offering a range of cuisines and eating experiences. Whether you are seeking for traditional Bengali cuisine, cosmopolitan cuisines, or fusion specialties, there is something for everyone in this dynamic culinary scene. So sit back, relax, and get ready to savor the greatest eating experiences that Bangladesh has to offer.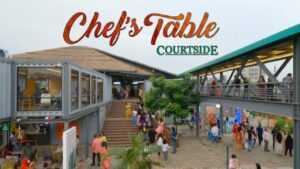 Chef's Table Courtside is a dining court located in Dhaka. It is famous for its peaceful environment. There is a mini-park, football court, playing zone for children, and seating area at the site.
Around 35 renowned food franchises like Pizza Guy, CRISP, El Dorado, Chittagong bulls etc., serve cuisine here. The food quality is excellent, but the cost is a tad excessive. But ultimately, it's a wonderful site to visit because of its calm surroundings. You can visit this place with your friends and family, arrange parties, and take some excellent photographs. It's one of the Best Restaurants in Bangladesh.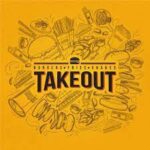 TakeOut is a very famous restaurant in Dhaka that is predominantly renowned for its burgers. This restaurant serves lip-smacking delectable fast cuisine. The price of their patties ranges from 245 BDT to 450 BDT. And I think it offers delicious patties at a reasonable price. There are six branches of TakeOut in Dhaka. It's one of the Best Restaurants in Bangladesh.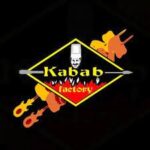 Kabab Factory, popular for its Barbeque dishes, serves one of the finest kebabs. For starters, they have various varieties of soups and salads on their menu. But the primary appeal on their menu is their Reshmi Kabab, Bihari Kabab and Afghan Kabab. This restaurant also has a gorgeous ambience and a comfortable seating area. It's one of the Best Restaurants in Bangladesh.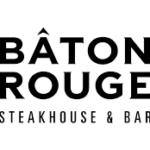 Baton Rouge is a buffet-style restaurant that serves 101 items and can seat roughly 450 people. So, you can absolutely presume that it has a vast seating space. It features both local and foreign cuisines on its menu. You can make bookings for a lecture, workshops, private/corporate meetings and conferences. It's one of the Best Restaurants in Bangladesh.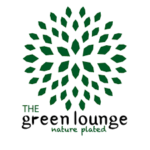 The Green Lounge is not only a popular restaurant in Dhaka but also the largest rooftop restaurant in the city. If you are seeking for a unique eating experience distant from the busy city life, The Green Lounge is the place for you. The restaurant has a wonderful environment adorned with plants and bamboo that will give you a pleasant experience. It features a barbeque and multi-cuisine buffet on the menu. It's one of the Best Restaurants in Bangladesh.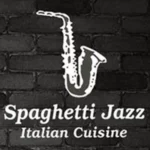 Spaghetti Jazz is located in Gulshan, Dhaka Bangladesh. This restaurant gives Italy slice in the city Dhaka, Bangladesh, and also supplying Italian cuisine such as pasta, and pizza, etc. If you are a pasta fan, then this restaurant is great for you.
Besides Italian meals, they also give Bengali style foods. You must visit this restaurant to experience any Italian meals at a very affordable price in a Dhaka city with a healthy environment. It's one of the Best Restaurants in Bangladesh.
Spice & Rice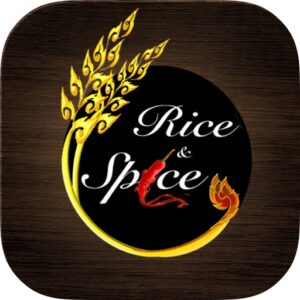 Spice & Rice restaurant is a sister of Radisson Blu Water Garden Hotel that is situated in Dhaka city. You can view so many country's dishes as Thai, Chinese, Japanese, and others. This restaurant is acquiring its fame for supplying or offering Japanese dishes since it's extremely nutritious. You can also take deserts things on your list. It's one of the Best Restaurants in Bangladesh.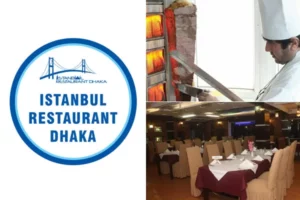 For worldwide culture, gastronomy, and information, the city of Dhaka is gaining its admiration day by day. This restaurant gives you for Middle Eastern and Turkey's Foods such as lentil soups, rolls, and others. Istanbul Restaurant is situated in Gulshan Area in Dhaka , Bangladesh. For creating dishes, there are accessible in Turkish Chefs. It's one of the Best Restaurants in Bangladesh.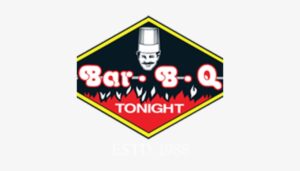 If you love to eat meat on a stick, then you should visit Bar-B-Q Tonight restaurant that is located in Dhanmondi, Dhaka Bangladesh. There are so many dishes items like as grilled chicken, Kashmiri, Falooda, etc. you may enjoy with your family at this restaurant, and can you take a Bar-B-Q party with your darling wife and others. It's one of the Best Restaurants in Bangladesh.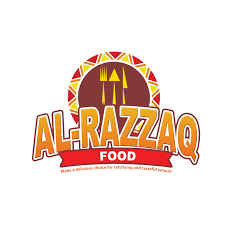 Al Razzaque offers the native Bengali cuisine that are found in the North-South Road, Dhaka Bangladesh. This restaurant is feeling pleased of offering all varieties of Bengali meals in the neighbourhood of Dhaka city. They take all sorts of mutton, seafood products on their list. They also are giving Indian style food products such as coffee, tea, and bread.
If you are a woman and wish to eat a distinct style at a restaurant then this restaurant provides you this possibility for ladies. That's why it is quite famous among women, businesspeople, and luxury food lovers in the local region of Dhaka city. It's one of the Best Restaurants in Bangladesh.