Best Travel Agencies in Bangladesh
A travel agency is a retailer that provides travel and tourism-related services to its customers, such as airline flights, car rentals, hotel booking, cruise lines, and various other travel packages. Reliable travel agencies can provide a lot of value when traveling abroad, especially when airfare tickets are not cheap. Top-rated travel agencies in Bangladesh provide the best facilities while also being fairly reasonably priced.
GoZayaan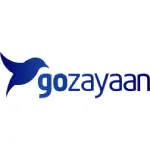 GoZayaan is a popular travel tech company in Bangladesh and Pakistan. Ridwan Hafiz, the founder and CEO, started the company in August 2017 to provide travelers with more control over their trips. They have over 500,000 active monthly users with 40% repeat customers, and have grown more than 10 times over the last year despite the pandemic. Customers have full control to customize their trips.
ShareTrip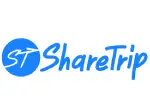 ShareTrip is an online travel agency that allows travelers to easily and conveniently plan trips at a very affordable price point. They offer a variety of services, including flights, hotel rooms, holiday trips, and Visa services. They also have a mobile app that lets users collect Trip Coins and use them in a "Spin to Win" game. Their success is due to their excellent customer service and client relations, which has led to 300,000 app downloads and 85,000 active users.
Flight Expert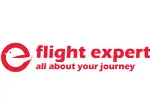 Flight Expert is a premium online flight booking agency in Bangladesh. It has gained a large following due to its outstanding service, including hotel booking, flight booking, and exclusive travel packages. Evaly acquired the agency in 2021 for approximately $5 million. The company currently has more than 50 employees across its two offices in Dhaka and Chittagong, and is directly affiliated with more than 500 airlines and 900,000 hotels. You can check out all the services of Flight Expert on their website. Its considered one of the Best Travel Agencies in Bangladesh
Obokash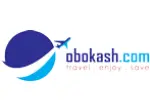 Obokash is a reliable travel agency in Bangladesh, a member of the Association of Travel Agents of Bangladesh (ATAB). It offers tours, Visa, hotel, and flight facilities, as well as special Umrah and Hajj programs. It was established in 2013 with the aim of dominating the tourism industry of Bangladesh. Its considered one of the Best Travel Agencies in Bangladesh
Travelzoo Bangladesh Ltd.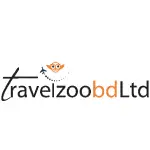 Travelzoo Bangladesh Ltd. was founded in 2012 and is an IATA-approved agency known for its excellent service and packages. It is an authorized agent for several international airlines and provides a wide range of services, including flights, hotels, tours, visas, and B2B services. It has earned a reputation for its amazing customer experience and is one of the oldest travel service providers in the country. Its considered one of the Best Travel Agencies in Bangladesh
Talon Corporation Ltd.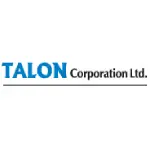 Talon Corporation Ltd. is a travel agency that has been providing comprehensive travel solutions since 2009. They have won awards for their customer service and performance, and their services include online booking, ticketing, tour packages, Visa assistance, hotel booking, foreign dollar endorsement, chartered flights, insurance service, 24/7 customer service, Visa pick & drop support, airport meet & greet, and special needs services. Customers can check out their services on their website or visit their office in House # 11/B (4th Floor), Road No 130, Gulshan-1, Dhaka 1212. Its considered one of the Best Travel Agencies in Bangladesh
Akashbari Holidays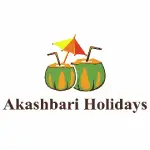 Whether you like going out on short adventures or would like to travel abroad for a nice vacation, Akashbari Holidays is one of the best travel planners in this regard. Their services can be availed either through their website which includes flights, hotel booking, train stations, Visa services, and several attractive tour packages for both intranational and international travel.
Plus, users can keep up to date with Akashbari Holidays by checking out their dedicated blogs. The agency was established back in 2019 and has gained a lot of popularity mainly because of the affordable packages they offer. Both of their offices are located around Banani, so travelers can go and consult them directly. Its considered one of the Best Travel Agencies in Bangladesh
Dynamic Travels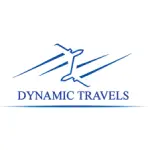 Dynamic Travels is one of Bangladesh's leading IATA-certified travel agencies, providing a variety of services such as international air tickets, domestic air tickets, visa processing services, hotel & accommodation, travel advice & tips, frequent flier programs, group tours, bus tickets, train tickets, car rentals, etc. They also provide home delivery on demand, weekend & holiday services, beyond business hours services, and special needs services. They are located in Bashati Horizon, 7th Floor, APT # A-7, Plot #21, Road #17, Block # C, Banani C/A, Dhaka-1213, Bangladesh. Its considered one of the Best Travel Agencies in Bangladesh
Amy BD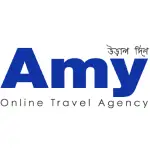 Amy BD is a real-time online travel agency in Bangladesh with a 24/7 support team dedicated to serving customers. Customers can book flights, hotels, office spaces, and process Visas through Amy BD. Customers can also make online payments through Debit or Credit cards, bKash, Rocket, and Nagad accounts. Amy BD is the provider of premium domestic flights and has partner airlines such as Biman Bangladesh Airlines, Air Asia, Emirates, Malaysia Airlines, Qatar Airways, Novoair, Regent Airways, and others. Its considered one of the Best Travel Agencies in Bangladesh
Galaxy Travel International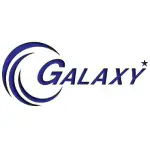 Galaxy Travel International is the oldest and most experienced travel management company in Bangladesh, established in 1972. It provides services in aviation, tourism, medical visits, shipping, freight forwarding, consular services, and more. It is one of the largest travel agencies in the country with over 600 employees working across 10 offices. Contact them through their website or drop by for a consultation.Given the agency's long history, Galaxy Travel International is undoubtedly one of the most trustworthy travel companions anybody can consult with. Its considered one of the Best Travel Agencies in Bangladesh